Evalastic-V® comes with a fleece backing as a compensation layer - perfectly suited for mechanical fastening or bonding with alwitra adhesive.
Service temperature range -40°C up to +­100°C
High-quality EPDM membrane
Absolutely free from bitumen, plasticizers, PVC, chlorine or the like
extremely high resistance to low temperatures
Evalastic
Superior Fleece-Backed Single-Ply Waterproofing
EVALASTIC®-V is an eco-friendly roofing membrane that is free from bitumen, chlorine, plasticisers & PVC. Produced from hardy Ethylene-Propylene-Copolymer (EPDM/PP synthetic rubber), it offers excellent resistance to roots, chemicals and the climate. Fully compatible with bitumen, it also holds great low-temperature flexibility.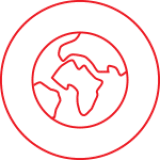 As used on landmark architecture throughout the world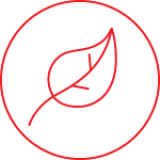 First in the industry to introduce Environmental Product Declarations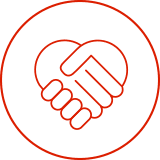 Trusted by architects, roofing contractors & developers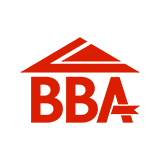 BBA Accredited
Find an installer
Applications
Flat Roofs
Curved Roofs
Sloped Roofs
Mansard Roofs
Dormers
Advantages
Exemplary lifecycle assessment results
Fully recyclable
Compatible with all kinds of insulation
homogeneous on-site seam welding by simple and environmentally friendly hot air jointing
Product Specification
Properties 
Measurement
Effective thickness of waterproofing layer (mm)
1.2 / 1.5

Width (m)
- with welding edge on one side
- with welding edge on both sides


1.05 / 1.55
1.05 / 1/59
Lengths (m)
25
Specified lengths
on request
Standard colours 
light grey
Special colours
on request
Technical Data
Properties 
Testing Method 
Unit 
Evalon VSK Results
Visible Defects
EN 1850-2
 
passed
Effective Thickness (eeff)of waterproofing layer
EN 1850-2
mm
1.2 / 1.5
Water tightness
EN 1928 (B)
kPa
 ≥ 400
External Fire Performance
ENV 1187 CEN/TS 1187
 
class BROOF (t¢) Resistant to flying sparks and radiant heat, confirmed by General Building Construction Supervision Test Certificates
Reaction to Fire
EN 13501-1
 
class E
Joint Peel Resistance
EN 12316-2
N/50mm
 ≥ 150
Joint Sheer Resistance
EN 12317-2
N/50mm
≥ 200
Max. Tensile Force
EN 12311-2 (A)
N/50mm
≥ 500
Elongation at Max. Tensile Force
EN 12311-2 (A)
%
≥ 60
Resistance to Impact Load
EN 12691 (A)
mm
≥ 300
Resitance to Static Load
EN 12730 (B)
kg
≥ 20
Tear Resistance 
EN 12310-1
N
≥ 300
Tear Resistance
EN 12310-2
N
≥ 150
Resistance to Root Penetration 
EN 13948
 
passed

ᵈ

Dimensional Stability 
EN 1107-2
%
≥ 0.5
Low Temperature Flexibility
EN 495-5
°C
≥ -40
Durability (UV Exposure, High Temperatures & Water
EN1297
Visual Control
passed
Durability of Water Tightness Against Artificial Aging
EN 1296 EN 1928
kPa
≥ 60
Durability of Water Tightness Against Chemicals incl. water
EN 1847 EN 1928
kPa
≥ 60
Hail Resistance
EN 13583
m/s
≥ 17
Water Vapour Permeability 
EN 1931
µ
approx. 100,000
Ozone Resistance
EN 1844
 
passed
Bitumen Compatibility
EN 1548
 
passed
Quality
Certifying body
Testing 
State Material Testing Institute, Darmstadt, Germany
External quality control - Certificate of conformity according to DIN EN 13956 and DIN EN 13967
DEKRA Certification GmbH, Stuttgart
Comprehensive external quality control of the product system

Gesellschaft für Materialforschung und Prüfungsanstalt für das Bauwesen Leipzig mbH (MFPA Leipzig GmbH), Germany

 

Warringtonfire Gent (Belgium)

Materialprüfungsanstalt Universität Stuttgart, (MPA Stuttgart)

Certificate (AbP) according to DIN 4102-7 (Resistance to flying sparks
and radiant heat) as well as DIN V ENV 1187resp. DIN CEN/TS 1187, testing method 1 (exposure to external fire) with classification according to DIN EN 13501-5 resp. AbP

Tests according to DIN 4102-1 (building material class B2) and

DIN EN ISO 11925-2 with classification according to DIN EN 13501-1 (class E)

Environmental Product Declaration
EPD's for various application methods and material thicknesses according to ISO 14025 and EN 15804 corresponding to the guidelines of the Institute of Construction and Environment (IBU)
Research institute, Field of Landscaping, Geisenheim, Germany
Testing according to FLL 99 (root/rhizome penetration resistance)
Union Belge pour l'agrément technique dans la construction (UBAtc), Brüssel (B)
ATG approval according to UEAtc Technical Guide for waterproofing systems made of EPDM
SGS Intron Certificatie B. V. Culemborg (NL)
KOMO attest-met-productcertificaat according to BRL 1511 deel 1 + deel 4
Groupe Qualiconsult, Vélizy-Villacoublay (F)
Cahier des Clauses Techniques (CCT)
Sustainability
Alwitra was the first enterprise of the industry to introduce relevant Environmental Product Declarations of the Institute Construction and Environment (Institut Bauen und Umwelt e. V. - IBU) for the EVALON® and EVALASTIC® waterproofing membranes.
For certifications according to DGNB, LEED or BREEAM Alwitra provides appropriate product fact sheets.

Application Examples

Loose Laid
with BallastGravel, roof garden, concrete paving slabs
Mechanically
FastenedIn the seam overlap or with field fastening
Bonded
With compatible adhesives
Self-Adhered
With compatible primer
non ventilated roofs (warm deck roofs)

Yes

Yes

Yes

No

ventilated (two layer) roofs (cold deck roofs)

Yes

Yes

Yes

No