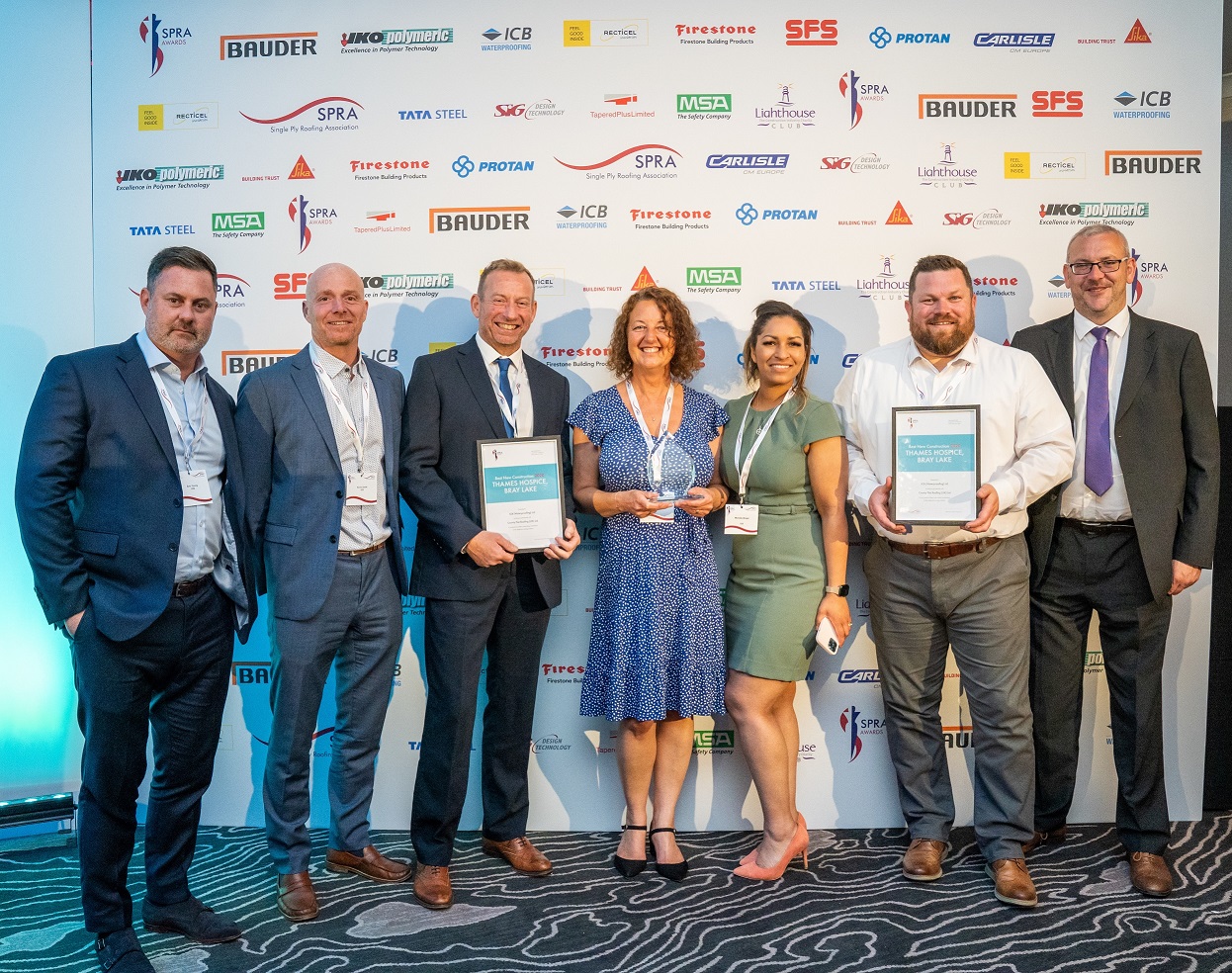 Our exclusive UK suppliers, ICB (Waterproofing) Ltd, attended the SPRA Awards and Luncheon 2022 on 15th June where they were presented with the award for Best New Construction 2020!
The awards took place at the Hilton Leeds City Hotel, a setting which provided a fitting tribute to award winners whom SPRA honoured for both 2020 and 2021.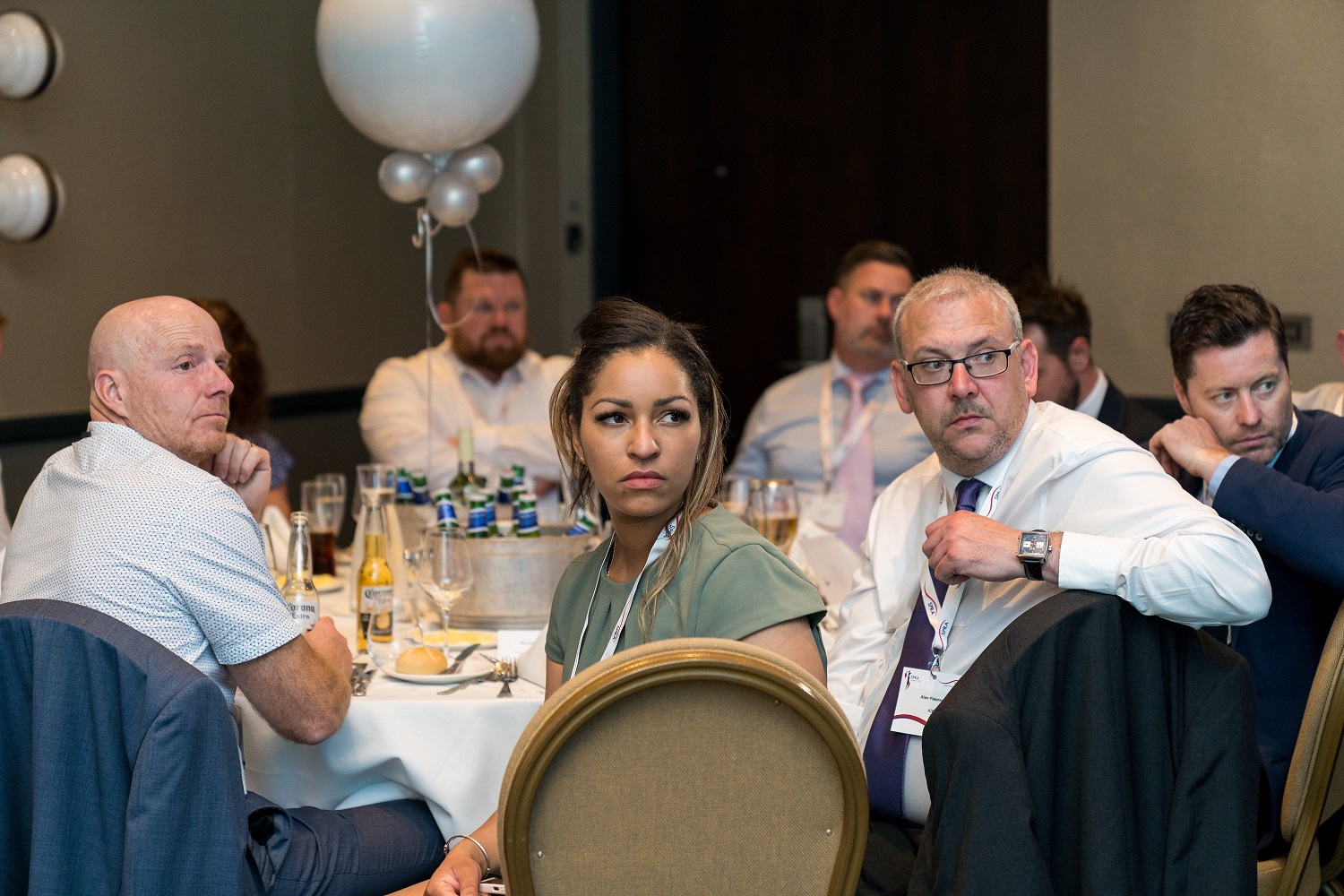 ICB staff attended the event, at which they were nominated for four awards, with some of their loyal roofing contractors and architects. After waiting anxiously and hearing 8 of the 10 award winners announced, the team thought a victory was out of their grasp but were crowned winners of the 9th announcement, Best New Construction 2020 for the Thames Hospice, Windsor project which featured the alwtira EVALON® VSK single ply membrane.
The winning project is a state-of-the-art facility spread across three wings, providing palliative and end-of-life care. Designed by KKE Architects with significant input from the hospice's doctors and nurses, the wings span from a large rotunda entrance building, offering a friendly village feel.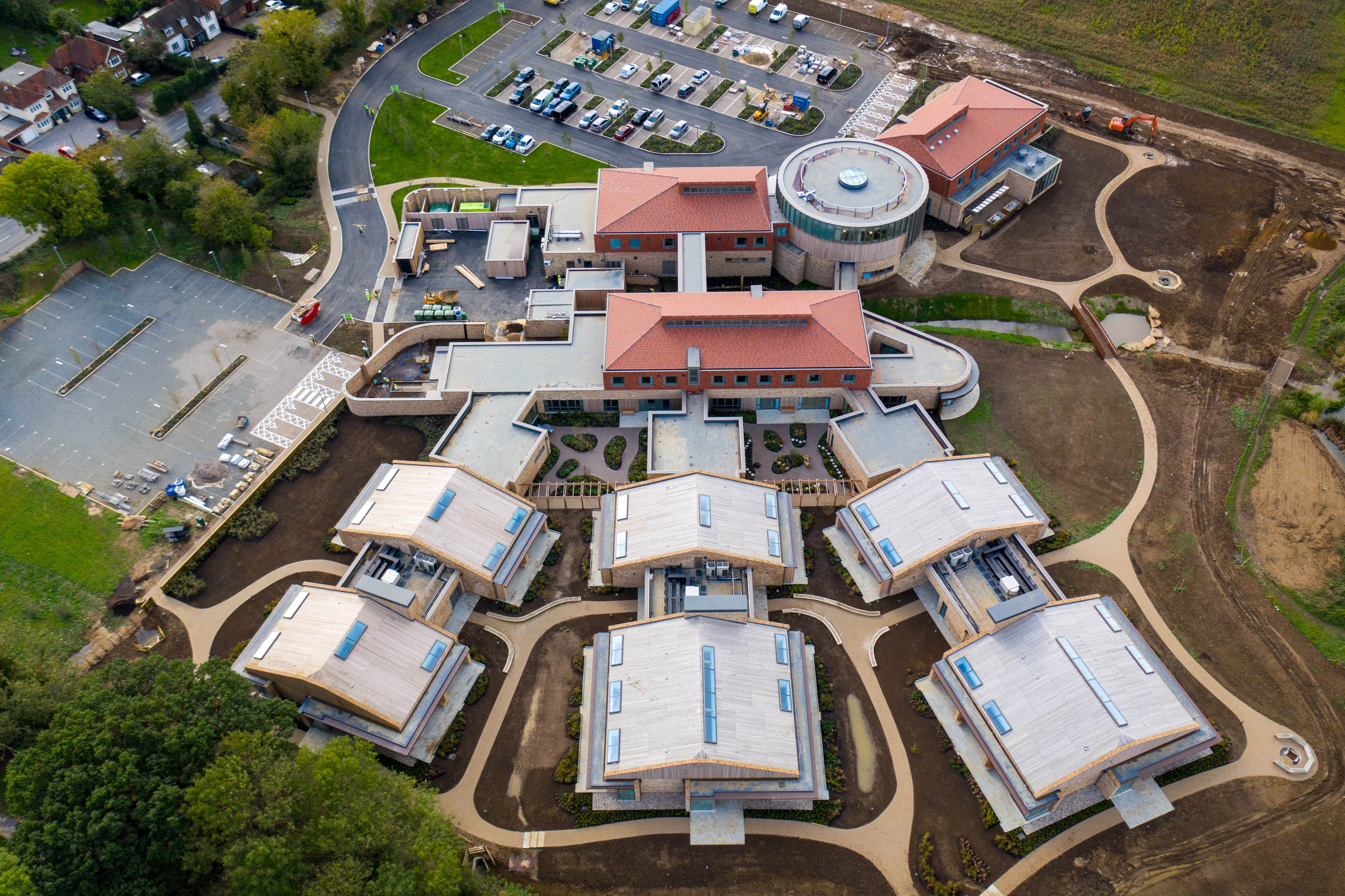 The project featured an eclectic mix of materials on the roofs, including tiles and timber cladding, all of which were waterproofed with single ply membrane as a base, installed by ICB's Approved Contractors, County Flat Roofing,
In total, over 4000m² of the alwitra® EVALON® VSK self-adhesive single ply membrane and PIR Insulation (tapered and flat board) were used to waterproof the multiple roof areas, including the rotunda entrance building, the sloped winged roofs and all other flat roof and terrace areas. The project also involved waterproofing gutter channels and a number of pitched roof areas before tiling. ICB's SolaFix bars were also used on the cladded roof areas. This allowed the timber cladding to be fixed to the roof without at all compromising the integrity of the waterproofing.
The lining of the gutters around all pitched roof areas were also waterproofed using EVALON® VSK with no insulation as these were external to the building.
The hospice will offer a much-needed sanctuary for patients and their families during their palliative care and end-of-life period. Featuring 28 in-patient rooms which each come with an en-suite bathroom, private terrace and space for loved ones to stay over. Additionally, the hospice includes a dedicated day therapy suite which will enable the hospice to double its day services and offer Lymphoedema services in new clinic rooms as well as a state-of-the-art training facility and rehabilitation centre. Complimentary therapies, counselling and bereavement support will also be available at the hospice.
Overall, the hospice is a much-needed addition to the local area which will service the local community in harmony with Bray Lake for years to come.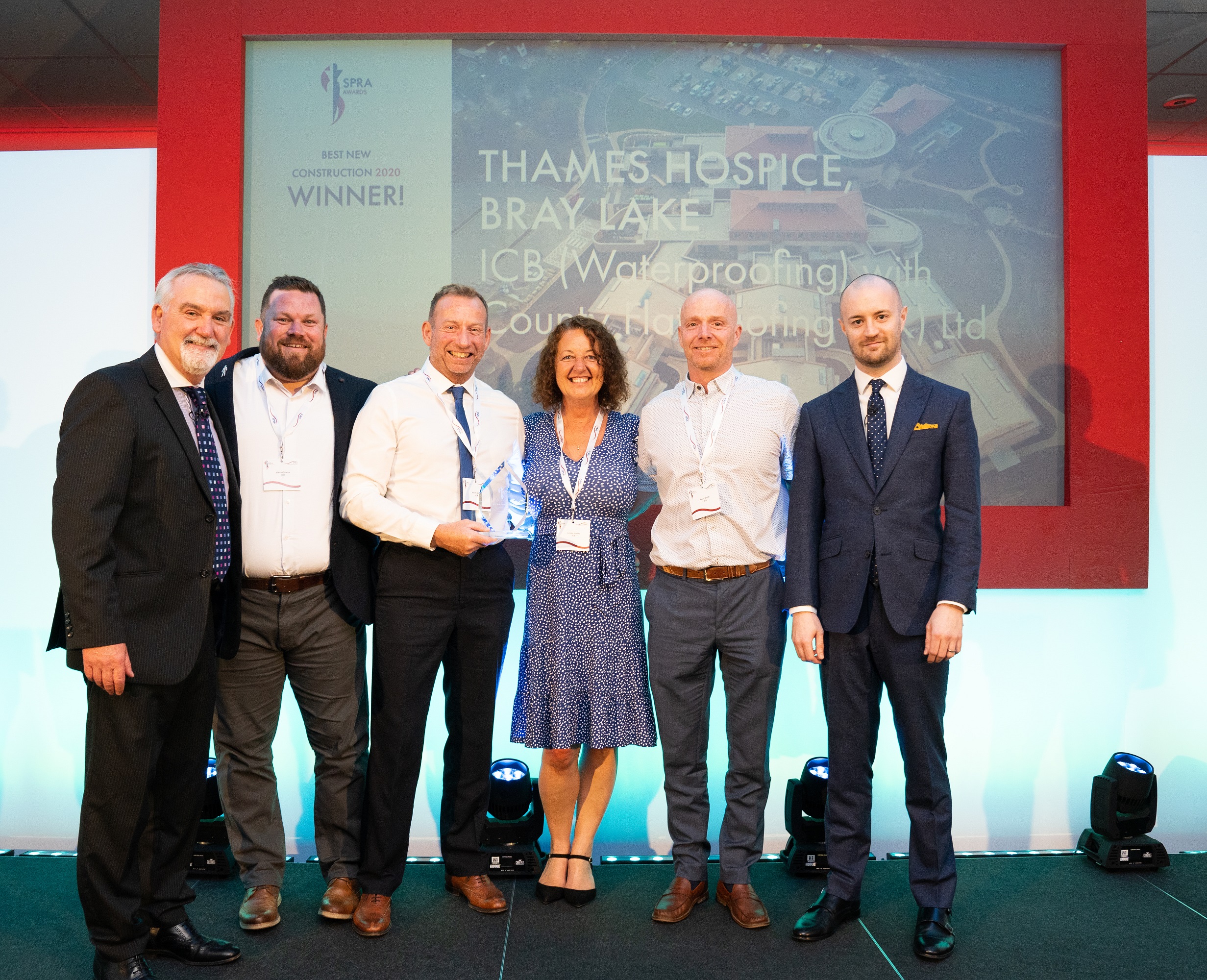 A well-deserved winner of SPRA Best New Construction 2020!