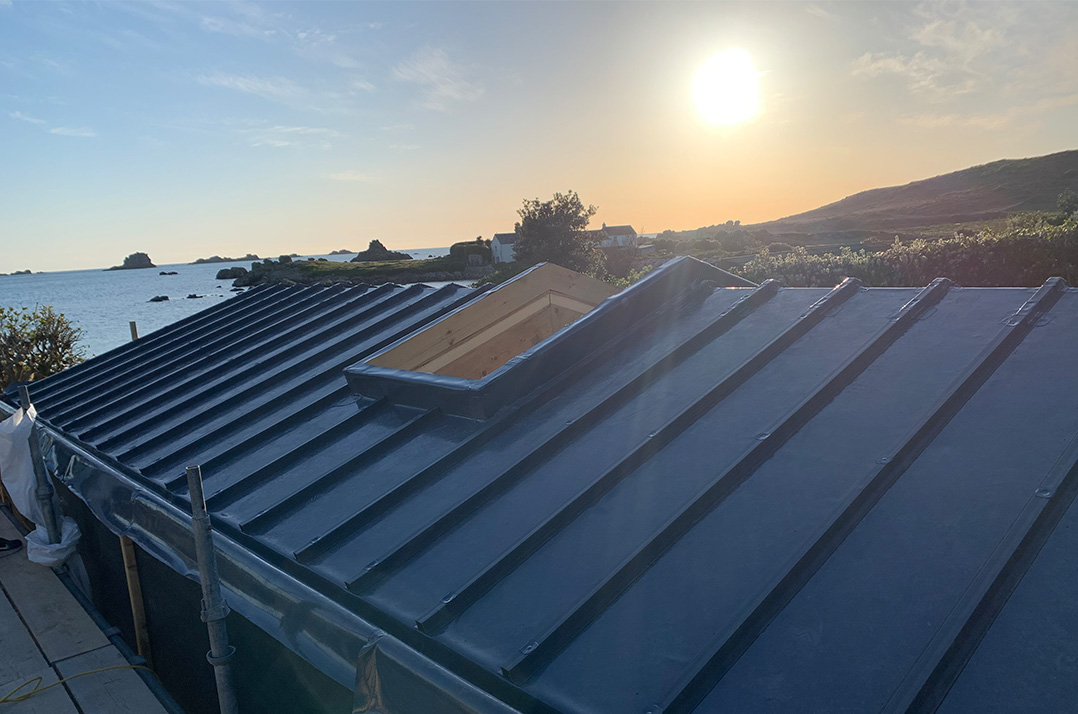 With only 80 people to call it home, the untamed island of Bryher in the Isles of Scilly offers a stunning landscape of rocky coves, white sandy beaches and granite hills. With such unspoilt scenery, careful thought was required when considering the design and build of this residential property on the island.
The alwitra® EVALON® VSK single ply waterproofing system was chosen for the project with a stunning backdrop over the waters of Scilly, owed to its high thermal and mechanical resistance properties. Being resistant to root and rhizome penetration also made the EVALON® VSK membrane the perfect solution for the microclimate in question.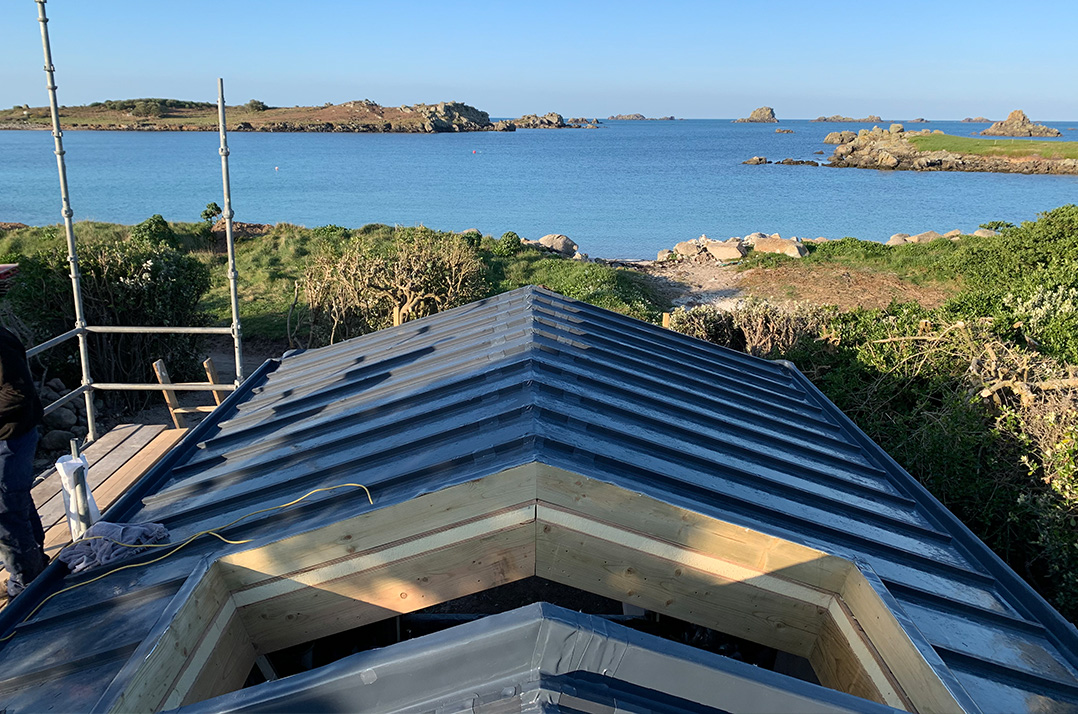 Dualchas Architects, the building designers, chose to clad the structure in larch wood in order to blend in with the surroundings, a concept with which they are well acquainted. The flexibility of the EVALON® VSK membrane made this possible, adhering flawlessly to the pitched wooden deck and accommodating ICB's Solafix Bars, heat-welded to the membrane offering a flame-free & penetration-free application method. The larch cladding could then be fixed to the Solafix Bars without affecting the integrity of the waterproofing.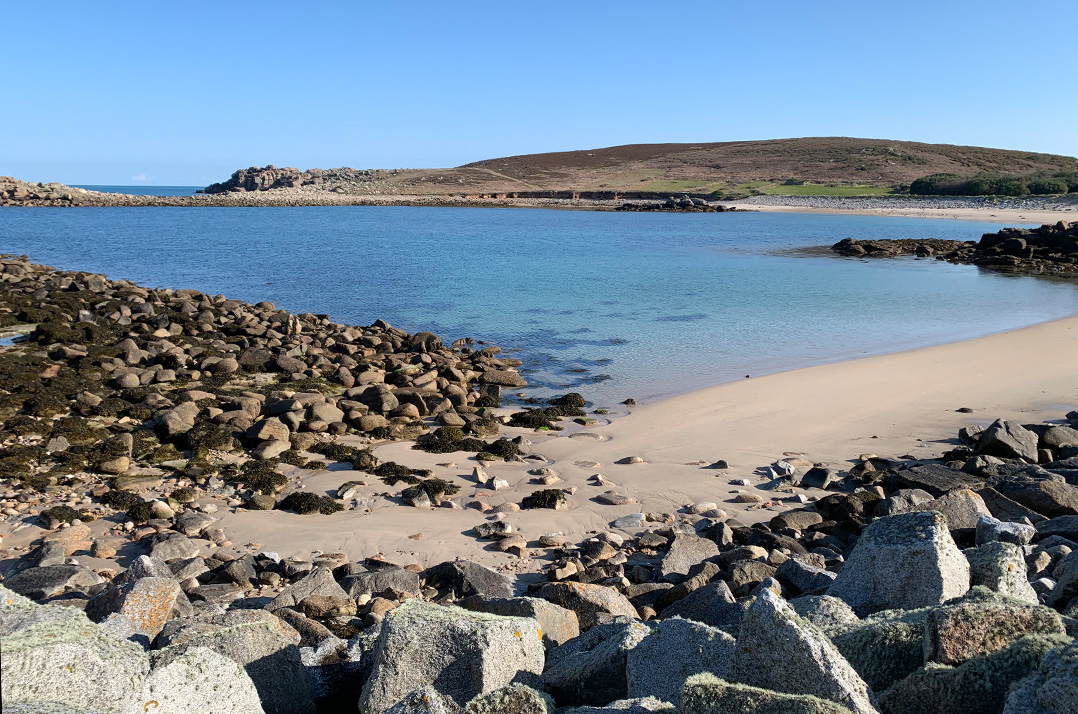 The architects strive to achieve a long-term ecological balance and reduce their carbon footprint, a philosophy mirrored by ICB (a carbon-neutral company for over ten years), so the EVALON® VSK membrane with its Environmental Product Declaration was a desirable choice for a more sustainable construction project.
The build was overseen by local builders at Bryher Construction and the waterproofing was expertly installed by ICB's Truro-based Approved Contractor, Pellow Roofing.