Superior Fire-Retarding Waterproofing
Compatible with bitumen
High thermal-mechanical resilience
Root and rhizome-resistant
High reflection of heat rays
EVALON® VG
Superior Fire-Retarding Waterproofing
EVALON® VG is a bitumen compatible EVA roofing membrane with a polyester fleece backing and integrated fibreglass fire retarding layer allowing up to five times lower fire load compared to two-layer seals.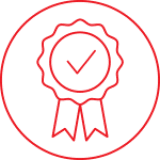 All of our membranes are thoroughly tested and certified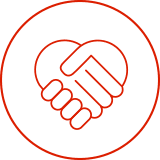 Trusted by architects, roofing contractors & developers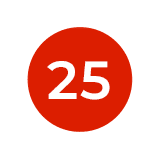 25 Year Guarantee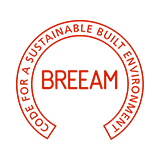 BREEAM Accredited
Find an installer
Advantages
Bitumen compatible
Superior heat reflection
Enhanced fire resistance
Applications
Flat Roofs
Curved Roofs
Sloped Roofs
Mansard Roofs
Dormers
Product Specification
Properties 
Measurement
Effective thickness of waterproofing layer (mm)
1.2 / 1.5

Width (m)
- with welding edge on one side
- with welding edge on both sides


1.05 / 1.55
1.05 / 1.59
Lengths (m)
25
Specified lengths
on request
Standard colours 
light green / terracotta
Special colours
light grey, slate grey, brown, white (minimum order required)
Technical Data
Properties 
Testing Method 
Unit 
EVALON® VG Results
Visible Defects
EN 1850-2
 
passed
Effective Thickness (eeff)of waterproofing layer
EN 1850-2
mm
1.2/1.5
Water tightness
EN 1928 (B)
kPa
 ≥ 400
External Fire Performance
ENV 1187 CEN/TS 1187
 
class BROOF (t1)+(t3)+(t4) confirmed by General Building Construction Supervision Test Certificates
Reaction to Fire
EN 13501-1
 
class E
Joint Peel Resistance
EN 12316-2
N/50mm
 ≥ 150
Joint Sheer Resistance
EN 12317-2
N/50mm
≥ 400
Max. Tensile Force
EN 12311-2 (A)
N/50mm
≥ 500
Elongation at Max. Tensile Force
EN 12311-2 (A)
%
≥ 60
Resistance to Impact Load
EN 12691 (A)
mm
≥ 300
Resitance to Static Load
EN 12730 (B)
kg
≥ 20
Tear Resistance 
EN 12310-1
N
≥ 300
Tear Resistance
EN 12310-2
N
≥ 150
Resistance to Root Penetration 
EN 13948
 
passed

ᵈ

Dimensional Stability 
EN 1107-2
%
≥ 1
Low Temperature Flexibility
EN 495-5
°C
≥ -30
Durability (UV Exposure, High Temperatures & Water
EN1297
Visual Control
passed
Durability of Water Tightness Against Artificial Aging
EN 1296 EN 1928
kPa
≥ 60
Durability of Water Tightness Against Chemicals incl. water
EN 1847 EN 1928
kPa
≥ 60
Hail Resistance
EN 13583
m/s
≥ 30
Water Vapour Permeability 
EN 1931
µ
approx. 20,000
Bitumen Compatibility
EN 1548
 
passed
Quality
Certifying body
Testing 
State Material Testing Institute, Darmstadt, Germany
External quality control Certificate of conformity according to DIN EN 13956 and DIN EN 13967
DEKRA Certification GmbH, Stuttgart
Comprehensive external quality control of the product system
Society for Materials Research and Testing Institute for the Leipzig
construction industry

Warringtonfire Gent (Belgium)
Exova Warringtonfire (United Kingdom)
Tests with General Building Construction Supervision Test Certificate (AbP) according to DIN 4102-7 (resistance to flying sparks and radiant heat) as well as DIN CEN/TS 1187; Test methods 1, 3 and 4 (external fire load) with classification according to DIN EN 13501-5 resp. AbP Tests according to DIN 4102-1 (building material class B2) and
DIN EN ISO 11925-2 with classification according to DIN EN 13501-1 (class E)
Environmental Product Declaration
EPD's for various application methods and material thicknesses according to ISO 14025 and EN 15804 corresponding to the guidelines of the Institute Construction and Environment (IBU)
German Institute for Building Technology (DIBt), Berlin, Germany
European technical assessment ETA-08/0112 (ETAG 006)
Chamber of Agriculture Rhineland, teaching and research institute for Gardening and landscaping, Essen, Germany
Testing according to FLL 84 (root penetration resistance)
Research institute, Field of Landscaping, Geisenheim, Germany
Testing according to FLL 99 (root / rhizome penetration resistance)
British Board of Agrément (BBA), Garsten/Watford, UK
Tests according to Building Standards Regulations
(England, Wales and Scotland), Certificate No. 96/3293
Scientific and Technical Center for Building), Marne Valle, France
Avis Techniques
CSTB 5.2/19-2641_V1, CSTB 5.2/19-2640_V1
Factory Mutual / FM Global, Norwood, USA
FM-Approval, Class 4470
Sustainability
Alwitra was the first enterprise of the industry to introduce relevant Environmental Product Declarations of the Institute Construction and Environment (Institut Bauen und Umwelt e. V. - IBU) for the EVALON®® and EVALASTIC®® waterproofing membranes.
For certifications according to DGNB, LEED or BREEAM Alwitra provides appropriate product fact sheets.

Application Examples

Loose Laid
with BallastGravel, roof garden, concrete paving slabs
Mechanically
FastenedIn the seam overlap or with field fastening
Bonded
With compatible adhesives
Self-Adhered
With compatible primer
non ventilated roofs (warm deck roofs)

Yes

Yes

Yes

No

ventilated (two layer) roofs (cold deck roofs)

Yes

Yes

Yes

No
Installation works must be carried out only by trained alwitra® roofing contractors. 
Would you like to become a dedicated alwitra® roofing contractor?
We can provide the necessary training on the installation of our products. ​