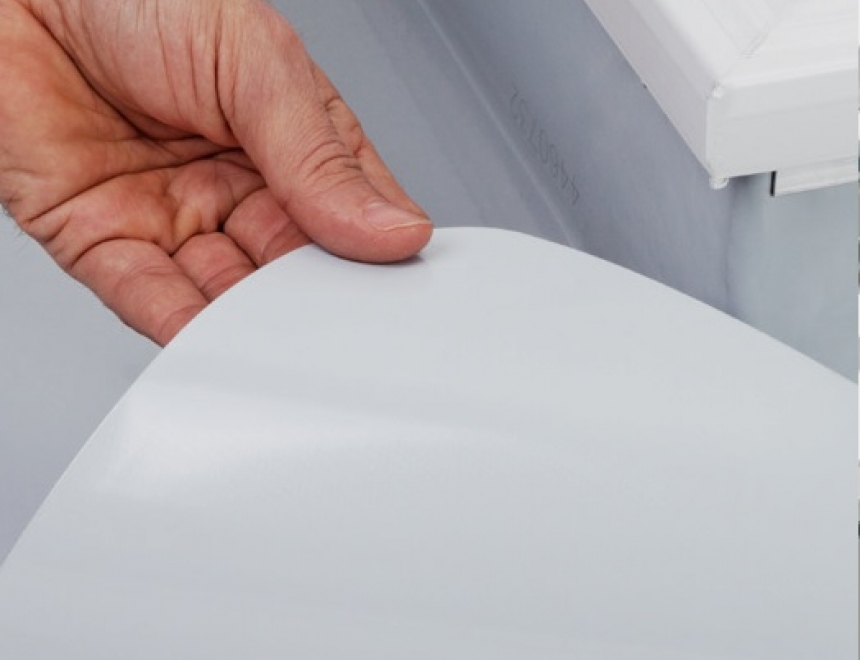 The extruded polyvinyl chloride profiles with an impact-proof frame feature an innovative cellular system optimising the thermal insulation of the profile.
Without any additional measures, alwitra® upstands ensure excellent thermal insulation up to every corner
U-value: 1.0 W/m²K according to EN 12567-2
White inner side, smooth or lightly textured PVC
Upstands
alwitra® upstands are suitable for new build and refurbishment.
Advantages
​CE marking in connection with alwitra® rooflights according to DIN EN 1873
completely pre-assembled at the factory
full-size adhesive bond of the flashing collar on the upstand
material thickness of the sealing layer: 1.5 mm
available in any roofing membrane colour
professional top fixing of the flashing sheet with a screw-fastened aluminium trim profile
direct welding of the collar to the membrane; no additional roofing material (e. g. flashing sheet) required
minimum installation time
relatively low additional costs
Applications
Flashing to EVALON®® waterproofing membranes or PVC type waterproofing membranes can be done by direct welding to the kerb.