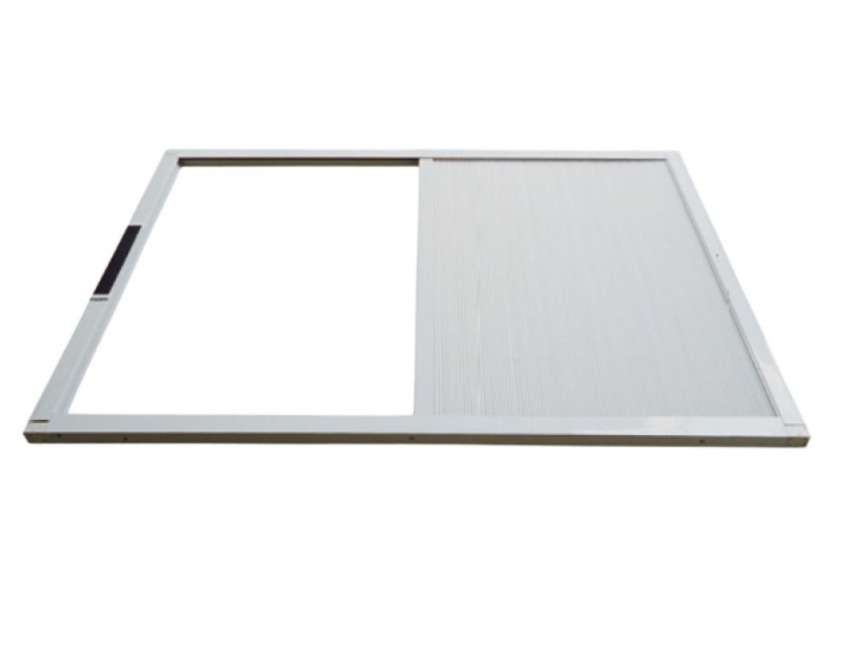 Electrical sun protection
alwitra fall-through protection grating
Rooflight Accessories
Electrical sun protection
The electrical sun protection can be installed in every alwitra kerb. The sun protection is mounted directly under the rooflight or the glazing of rigid rooflights. Alternatively, an installation in the roof opening is possible.
multi-layer plissé made of white polyester
perfect fit of the white-coated aluminium profiles with the profile of the frame or the kerb
almost noiseless operation
power supply from integrated solar cells; an electrical connection is not required
incl. remote control
alwitra fall-through protection grating
Square and rectangular alwitra rooflights can be equipped with galvanized white (RAL 9016) fall-through protection grating according to GS-18. Due to the universal installation options
underneath the kerb
in the kerb
in the vent frame directly underneath the rooflight
fall-through protection can be ensured in virtually every installation situation - even later
alwitra fall-through protection gratings are available for all square and rectangular alwitra rooflights. For the size of the grating please note the place of installation (roof opening size or daylight size).